How can automated SQL Server consolidation and right-sizing save you even 50 % in data platform costs? Pinal Dave, the author of the SQL Authority blog, writes about this topic and introduces how he learned about the SQL Governor solution.
"I attended the PASS Summit in Seattle as a speaker last year. While browsing the exhibition there, I met a team of SQL experts introducing automated data platform consolidation planning and right-sizing software called SQL Governor. The guys quickly explained how it works and showed me a demo. I understood that this software is an innovation bringing great help and value into SQL Server data platform capacity planning.", Pinal Dave says in his bog article, and continues: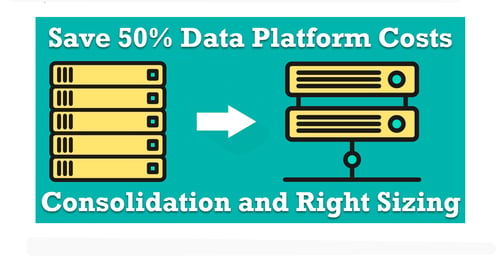 "Basically, the software not only takes away the major pain points I have faced in the capacity planning in migration and consolidation projects, but it also reduces the planning time from months to days! In my opinion, SQL Governor is the software you cannot live without if you are migrating large numbers of SQL Servers, from 10 servers up to even 1000 servers or more."
Pinal Dave is a SQL Server Performance Tuning Expert and an independent consultant. He has authored 11 SQL Server database books, 21 Pluralsight courses and has written over 4000 articles on the database technology on his blog. Along with 16+ years of hands on experience he holds a Masters of Science degree and a number of database certifications.
Read the full blog article from SQLAuthority.com.