SQL Governor looks towards global markets with their newly patented software, serving clients with large Microsoft SQL Server environments to modernize their data platforms and reduce their SQL costs and carbon footprint.
It is our pleasure to announce that both European Union and United States patent authorities have granted the patent for SQL Governor's software and method in automated Microsoft SQL Server consolidation planning of the relational database management systems.
Patent numbers are EU: 3371699 and US: 10,725,886.
The patent is based on SQL Governor's unique approach to SQL Server consolidation planning, which has traditionally relied heavily on manual work and time-consuming calculations. Our patented solution utilizes machine learning to automatically create an optimal, consolidated setup of target servers in terms of capacity usage for an unlimited number of source database instances, whether they are physical, virtual, on premise or cloud-based. Same ideology is applicable on database level as well.
Significant savings in licensing costs and electricity consumption
The software has already proved its value.
SQL Governor's customers have averaged over 40% Microsoft SQL Server software licensing cost savings, without sacrificing the availability or the performance of the system, when consolidating their data platforms with this patented method. On top of that, the number of needed target servers for such systems has decreased by even 80-90%, leading into substantial savings for our customers in electricity and rack space in data centers all around the world.
And what about the global carbon footprint? If key enterprises around the world deployed SQL Governor in their Microsoft SQL Server consolidation planning and therefore significantly reduced their operational database costs, it would translate into $1 billion in cumulated savings in terms of electricity consumption. This, in turn, would bring total savings of 15,000 GWh per year in database processing efficiency. To put things into perspective, that is about 17% of the annual electricity consumption in the country of Finland. Global data center market energy consumption in total is roughly 500 TWh, of which database servers are estimated to be 10-15%.

"With these calculations, it is safe to say that SQL Governor's patented solution is making the world a better place, one server at a time!" states Jani K. Savolainen, founder and inventor of the SQL Governor.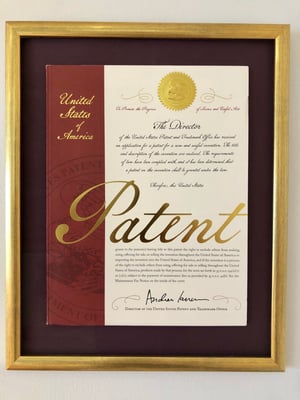 SQL Governor is a unique software for planning, forecasting, and optimizing the Microsoft data platform life cycle. The newly patented software is able to create an optimal consolidation plan for a Microsoft SQL Server data platform in migration projects. On top of that SQL Governor offers both performance monitoring and capacity planning features.
Contact us for more information:
Kari Tuisku, CEO
kari.tuisku@sqlgovernor.com
Jani K. Savolainen, Founder and CTO
jani.savolainen@sqlgovernor.com