The first ever SQLSaturday in Finland was held on 12 May 2018. The event gathered approximately 140 data professionals to discuss and share knowledge. Our company was proudly sponsoring the event.
SQLSaturday is a free training event for Microsoft Data Platform professionals and those wanting to learn about SQL Server, Business Intelligence and Analytics. The event is organized in many countries world-wide. Now the event arrived to Finland too.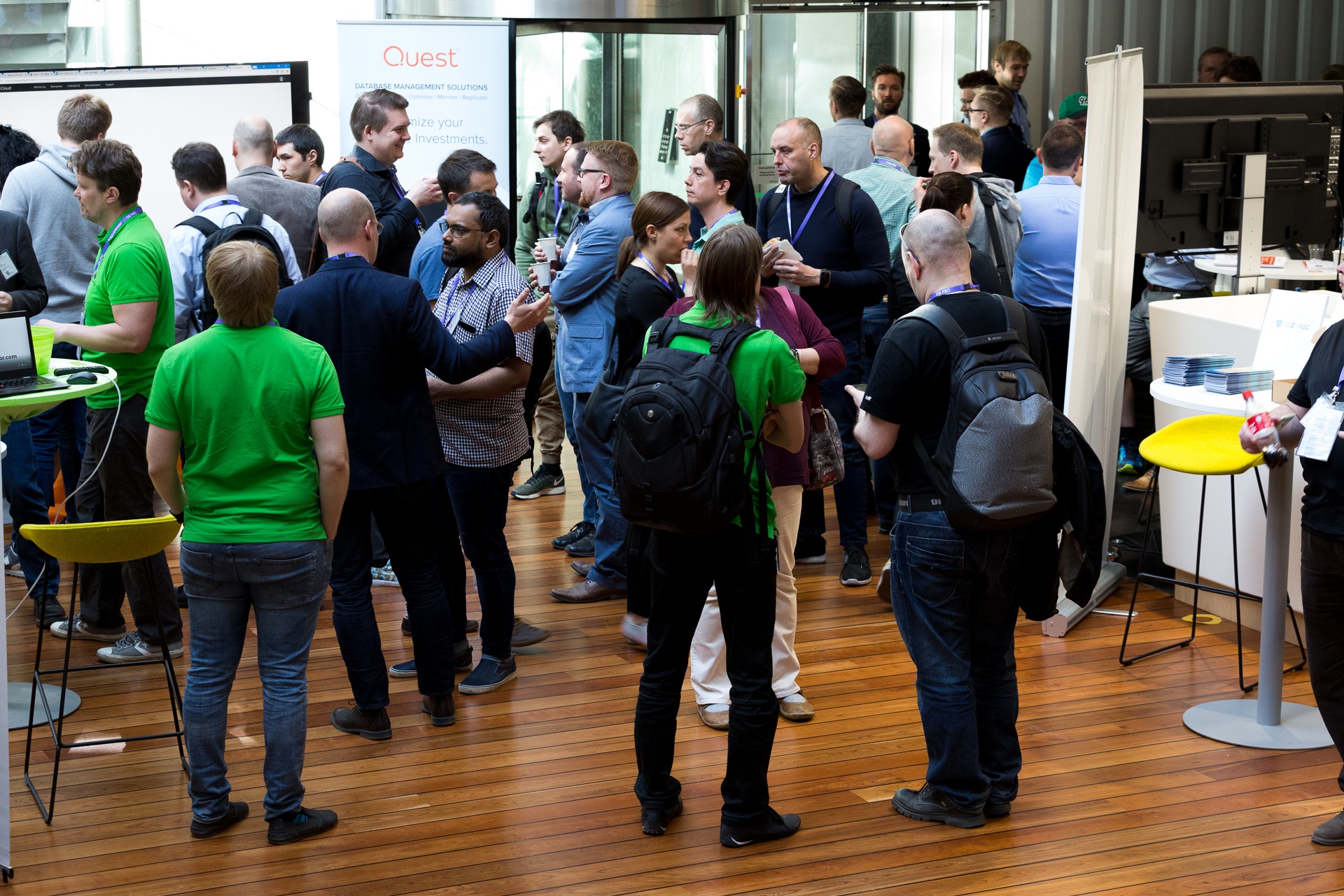 Photo: Ville Tikkanen
SQL Server enthusiasts gathered at SQLSaturday Finland
The day started hectic when the 100+ DBAs, Data Scientists, BI developers and Architects gathered at the Microsoft Headquarters in Finland. Even though it was an exceptionally sunny and warm day being May in Helsinki, many enthusiastic participants came and didn't want to miss this chance to learn new things.
First keynote for welcoming the visitors was held by Jani K. Savolainen, our founder & CTO, who is also Finland's local chapter, PASS Helsinki's, chairman.
The event sessions covered topics around e.g. database development & architecture, Cloud development & deployment, analytics, BI, etc. We had highly valued experts as speakers from 12 different countries: Finland, Sweden, Norway, UK, Germany, France, Belgium, Italy, Spain, Portugal, Israel, and USA. If you want to learn more, check out the full schedule and download the presentation materials here.
Throughout the day we had lots of interesting discussions at our booth. You could really feel the enthusiasm and happiness among the participants. We also heard from so many the wish that this would become a recurring event. We hope so too!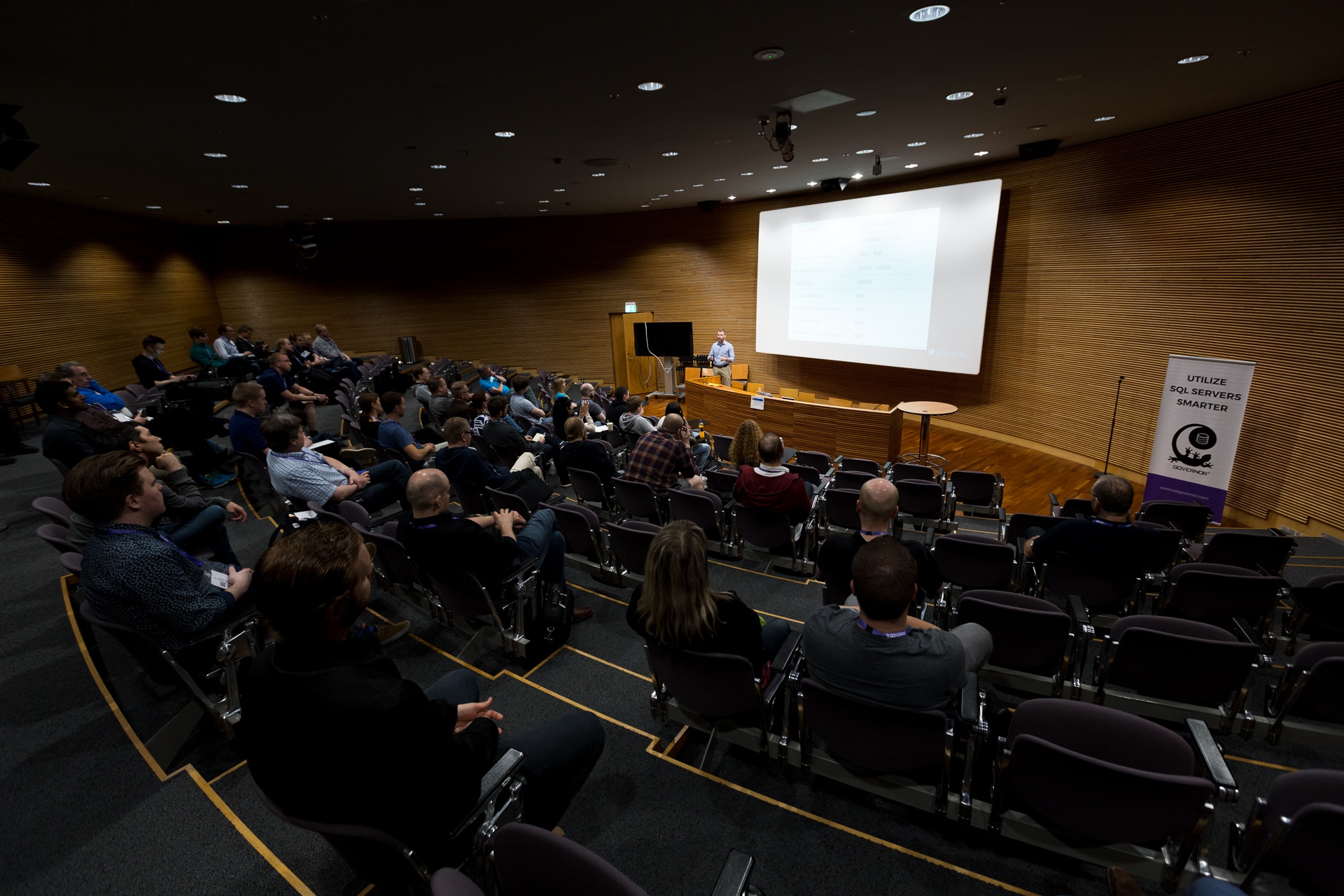 Photo: Ville Tikkanen
Experts should work with facts, not guesstimates
Our session by Jani K. Savolainen was called Experts should work with facts, not guesstimates – how you learn to love large scale SQL Server consolidation projects.
The main challenges behind traditional data platform capacity planning are that it contains a lot of time consuming manual work, and is often based on rough estimates. The truth is that it is both a technical and mathematical task.
In our session we went through what are the reasons for migrating SQL Server, and what are the differences in migration and capacity planning. We explained the eight levels of capacity planning with the achievable benefits. Only with the highest level it is possible to gain platform cost savings of up to 50%, reduced hardware needs, in addition to improved availability and performance.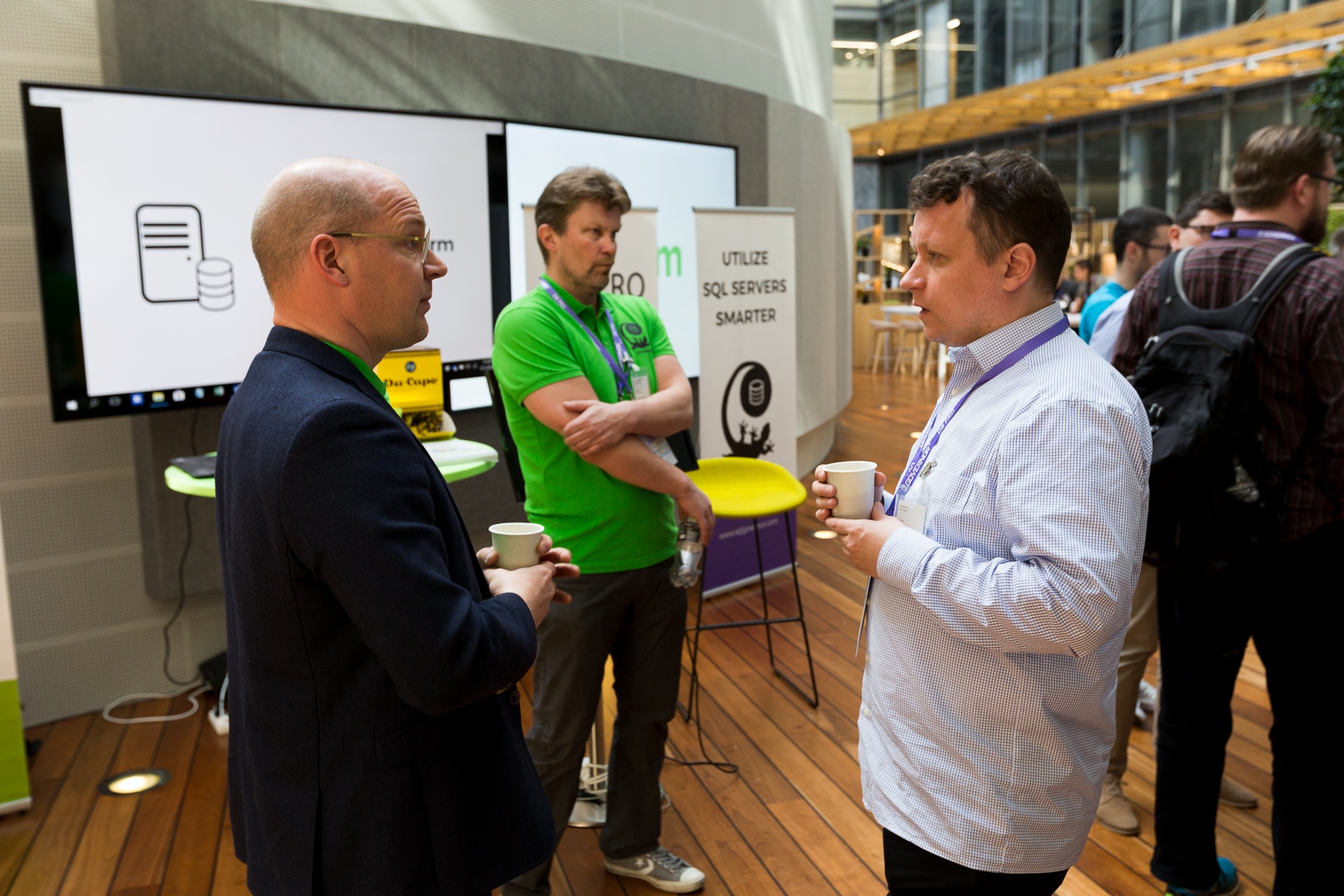 Photo: Ville Tikkanen
Governor capacity optimization for SQL Server platform renewals
Visitors were able to see our Governor® solution at our event booth. It provides an efficient and automated method for smarter SQL Server utilization. You can achieve massive cost savings when using the Governor® solution to guide your SQL Server platform renewal. Limiting yourself to traditional migration methods, the majority of these cost savings opportunities will be missed.
Want to hear more on efficient SQL Server capacity optimization, or the latest Governor version? Don't hesitate to contact us!
Looking forward to the next SQLSaturday Finland!
Riina Keurulainen
Marketing Manager, DB Pro
& Member of the Team SQLSaturday Finland