UPCOMING WEBINAR: Join our free webinar on Thu, June 25 to hear how our customers have managed to proactively prevent platform cost growing out of control without sacrificing performance or availability.
Companies with large SQL Server estates often suffer from data sprawl, lack of visibility, workload volatility, migrations that require too much manual work, and performance issues of unmodernised environments. Sound familiar?
Together with our partner Soaring Eagle Consulting we have found a golden formula for keeping the costs controllable without sacrificing optimal performance and visibility. We are hosting a brand new webinar on Thursday, June 25 in which we present customer success stories on getting the most out of SQL Server resources.
Click the link below to register for the webinar!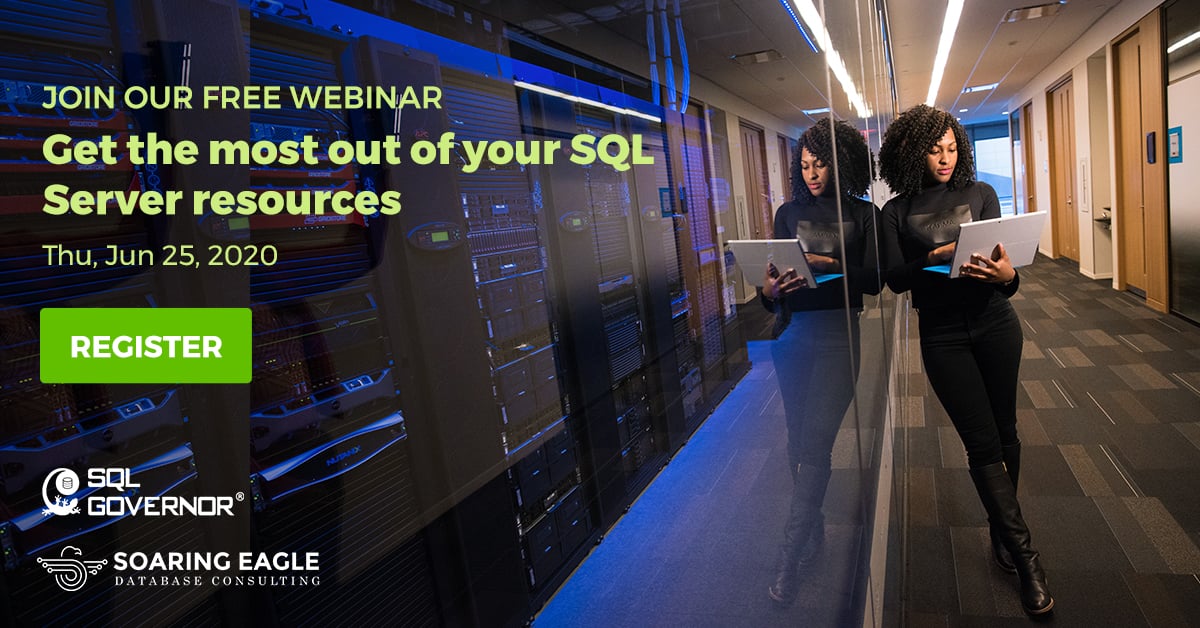 Meet the speaker
Webinar speaker Jani K. Savolainen is the Founder and CTO of SQL Governor and the inventor of the SQL Governor software. For the last 20 years, Jani has worked with databases and Microsoft SQL Server technology. Jani has extensive experience on software development, DW/BI, data science, SQL data platform, diagnostics, code optimization, and writing crypto graphical algorithms.


SQL Governor and Soaring Eagle Consulting – a powerful partnership of database experts
SQL Governor's strategic partnership with Soaring Eagle Consulting addresses the growing challenges inherent with the optimization of Microsoft data platforms. Together we help companies in the US and all across the world to take their databases to the next level.
Soaring Eagle Consulting has over 25 years of experience in remote database management with a specialty in healthcare and financial enterprises. Soaring Eagle works with SQL, Sybase, Oracle, and other relational databases and is led by a hand-picked team of DBAs who each have 20+ years of experience tackling front-line challenges.