UPCOMING WEBINAR: Join our new webinar on February 27th and learn the 5 necessary steps of capacity planning on Active-Active Failover Cluster Instances with SQL Governor software.
Discover how to secure the system performance and availability with safe and accurate capacity planning method and gain insight into the workloads in a failover scenario!
We are hosting the webinar with our partner Soaring Eagle Consulting.
In the webinar, you will learn how to:
Carry out a heatmap analysis of the SQL Server FCI environment
Analyze the recurring workload of the environment
Proceed the instance level workload analysis
Proceed Failover Cluster Instances failover analysis
Select the right-sized hardware and processors for becoming environment
The webinar will be held on Thursday, Feb 27, 2020 at 2:00 – 3:00 PM EST / 9:00 – 10:00 PM EET
Meet the speaker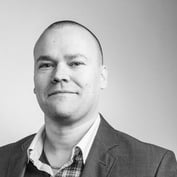 Webinar speaker Jani K. Savolainen is the Founder and CTO of SQL Governor and the inventor of the SQL Governor software. For the last 20 years, Jani has worked with databases and Microsoft SQL Server technology. Jani has extensive experience on e.g. software development, DW/BI, data science, SQL data platform, diagnostics, and code optimization, and writing crypto graphical algorithms.


SQL Governor and Soaring Eagle Consulting – a powerful partnership of database experts
We have joined together in a strategic partnership with Soaring Eagle Consulting to address the growing challenges inherent with the optimization of Microsoft data platforms.
Soaring Eagle Consulting has over 25 years of experience in remote database management with a specialty in healthcare and financial enterprises. Soaring Eagle works with SQL, Sybase, Oracle, and other relational databases and is led by a hand-picked team of DBAs who each have 20+ years of experience tackling front-line challenges.