Is your server hardware up-to-date? Are you software versions still supported? Are you planning to transfer your IT infrastructure to cloud? Many organizations are facing a need for IT infrastructure renewals and data platform modernization. The above mentioned factors are just a few of the reasons driving for the change.
According to Spiceworks, most companies (89%) expect their IT budgets to grow or stay steady in 2019. The biggest driver for the IT budget increases is the need to upgrade outdated IT infrastructure.
Gartner predicts that by 2025, 80% of enterprises will shut down their traditional data centers. This will mean changes in data platform architecture, as the goal is to transfer the workloads into more agile environment in both cloud and on-premises.
According to CIO's article "7 key IT investments for 2019 (and 3 going cold)", through 2022, 75% of successful digital strategies will be built by transformed IT organizations using modernized and rationalized infrastructure, applications, and data architectures. And this means that CIOs must modernize and rationalize the infrastructure and its related applications and data architectures.
What about modernizing the data platform layer?
Typically, the modernization project includes the whole IT infrastructure. Many times the need for the changes are driven by some other layers than the data platform - such as the applications.
Even though the database servers are not necessarily the central driver for the modernization, you should still be careful not to overlook the data platform layer. Here's why:
Data platforms are expensive.

The database server layer, i.e. the data platform, forms one of the biggest expenses of the data centers.
Data platforms are a business-critical part of the infrastructure.

The applications rely on the databases, and if there are hiccups in the database platform, it will cause a chain reaction and eventually hurt the customers' user experience.
If you don't put enough focus on the data platform part of the infrastructure, you risk losing great opportunities for development, lack on optimization benefits, and might even choose the less-favorable and costly one from all the options you would have for the architecture.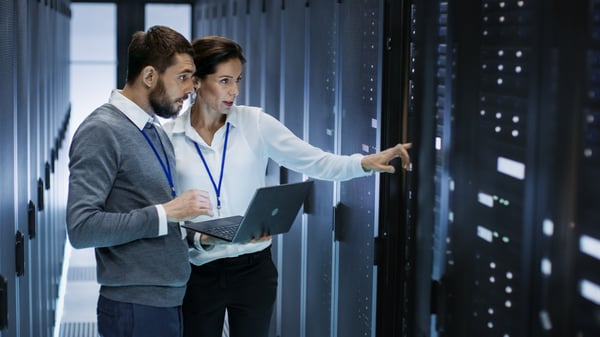 What are the benefits of modernization?
Why should you modernize your data platform every now and then? The reasons include:
Performance
You can gain significant improvements in the platform's performance when you utilize more modern technologies (e.g. newer server hardware generation or cloud). When you plan the new platform carefully, you can simultaneously optimize its performance.
Agility
Use the modern technologies to be more adaptable to changing needs or new businesses. Modern data platform supports modern software applications. You can also think what platform technologies could support best your needs to increase scalability or mobility.
Security
Running your data on old hardware and software versions can increase the risks for vulnerabilities or even cyber-attacks. Keep your system up-to-date to ensure data security.
Costs
Old versions of hardware or software can easily become expensive, due to higher maintenance costs and increased risks for facing problems and downtime. Modernizing your data platform can also bring you unprecedented cost savings in license, hardware and service costs, when you plan it carefully and utilize the most modern solutions for optimization.
Compliance
Utilizing an outdated data platform can lead to issues with compliance with the license regulations of your software vendor. You can also face compliance issues with legal aspects, such as the increased data privacy requirements derived from GDPR. An assessment of the current situation is the best way to start a modernization project.
The need for modernizing your IT infrastructure - and thus your data platform - will come eventually, even if not now. We have two ebooks that help you on your way. Take a look into our Ultimate Guide to Microsoft Data Platform Modernization if you are looking for more information on updating outdated IT infrastructure. If you are planning to transfer to cloud, then our Guide for Microsoft Azure—SQL Server Migrations can help you to do it successfully.